The Arts Society Harpenden and District 50th Anniversary Art Competition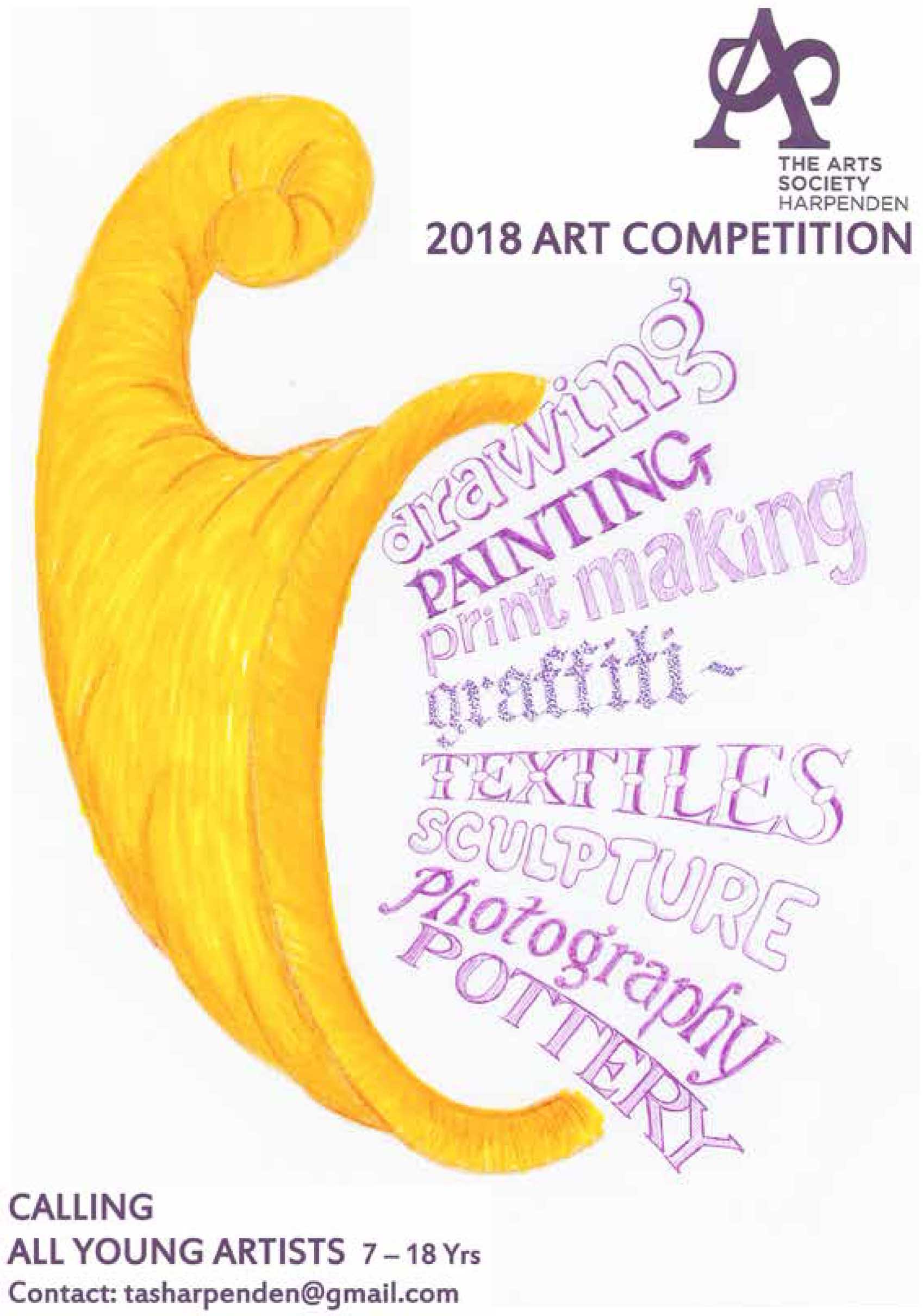 The Arts Society Harpenden Area DFAS and Harpenden Evening have joined together to celebrate this anniversary in our area. We are organising a Young Arts Competition for young people currently in school years 3 to 13 attending and/or living in our area, including Redbourn, Wheathampstead and Kimpton.
For more information please click here. Full rules are available here.
---
If you have looked at this website in the past you will already know that we have made regular annual grants to the art departments of the three Harpenden secondary schools, Roundwood Park, Sir John Lawes and St. George's, and to St. Luke's in Redbourn. If you are new to this site, we hope you will get as much pleasure from looking at the children's handiwork as we do.
The grants are intended to encourage art appreciation amongst young people in our area by sponsoring projects at these four schools. We aim to involve youngsters who are not necessarily studying art at GCSE or A Level. HADFAS works with the primary schools in the area.
The principles of these gifts remain the same, in that they are intended to offer pupils an art experience outside their normal activities. This might include artists/craftsmen coming to the school to work with teachers, pupils or both; additional equipment or materials offering scope beyond that which pupils would encounter in their normal curriculum.
The amount we have been able to give to schools has risen over the years and in 2016 and again this year we are able to offer £600 to each school.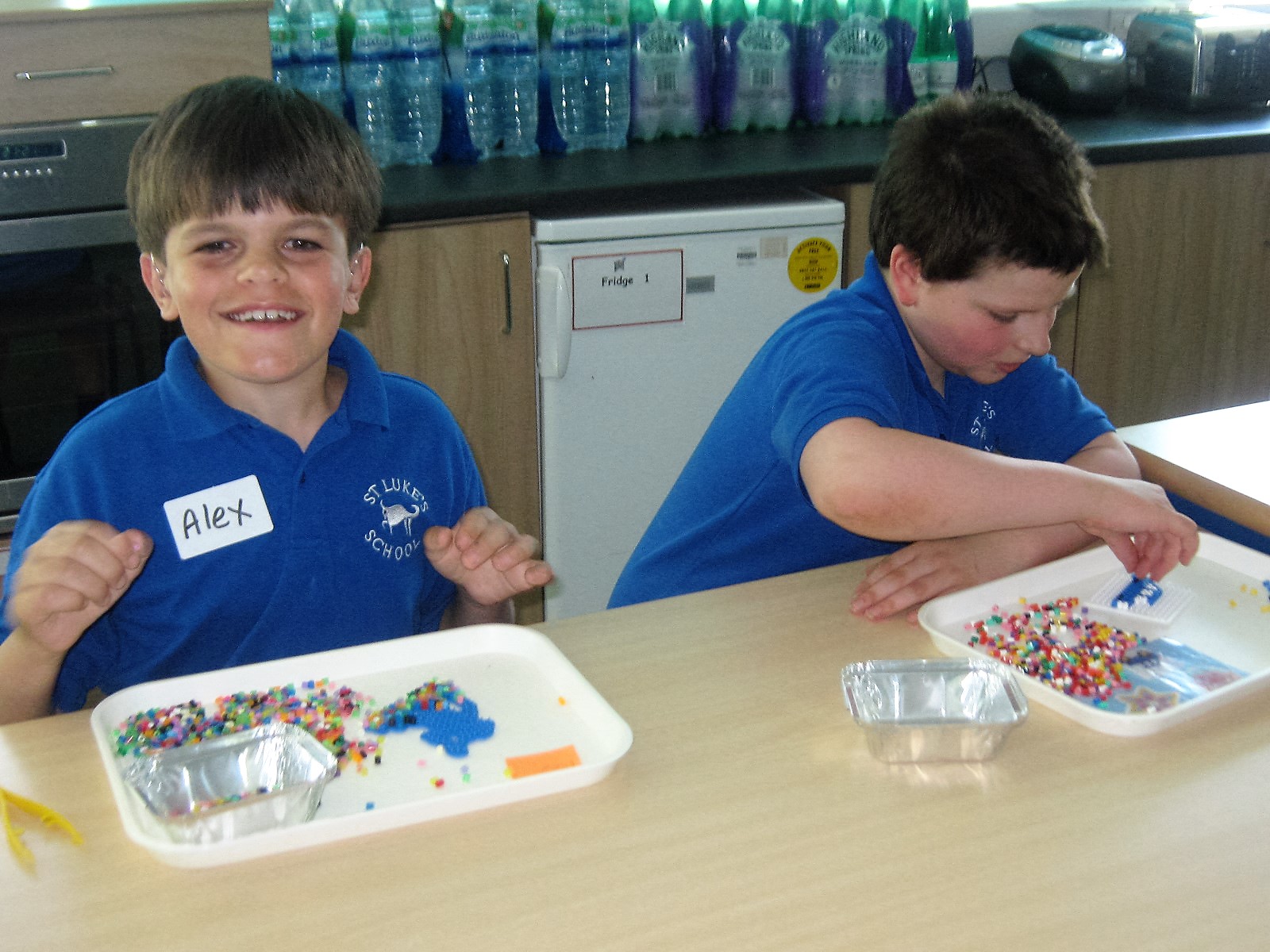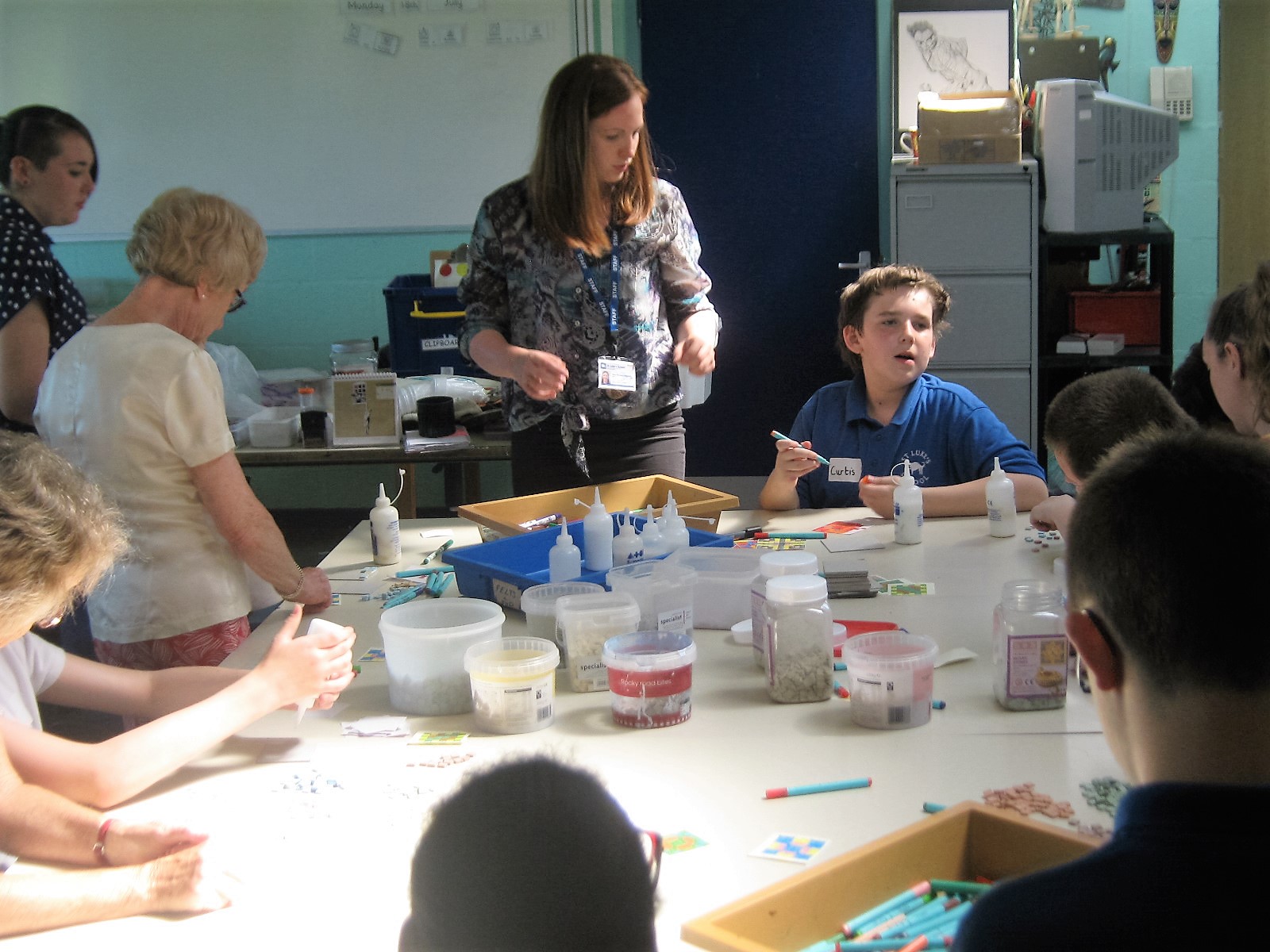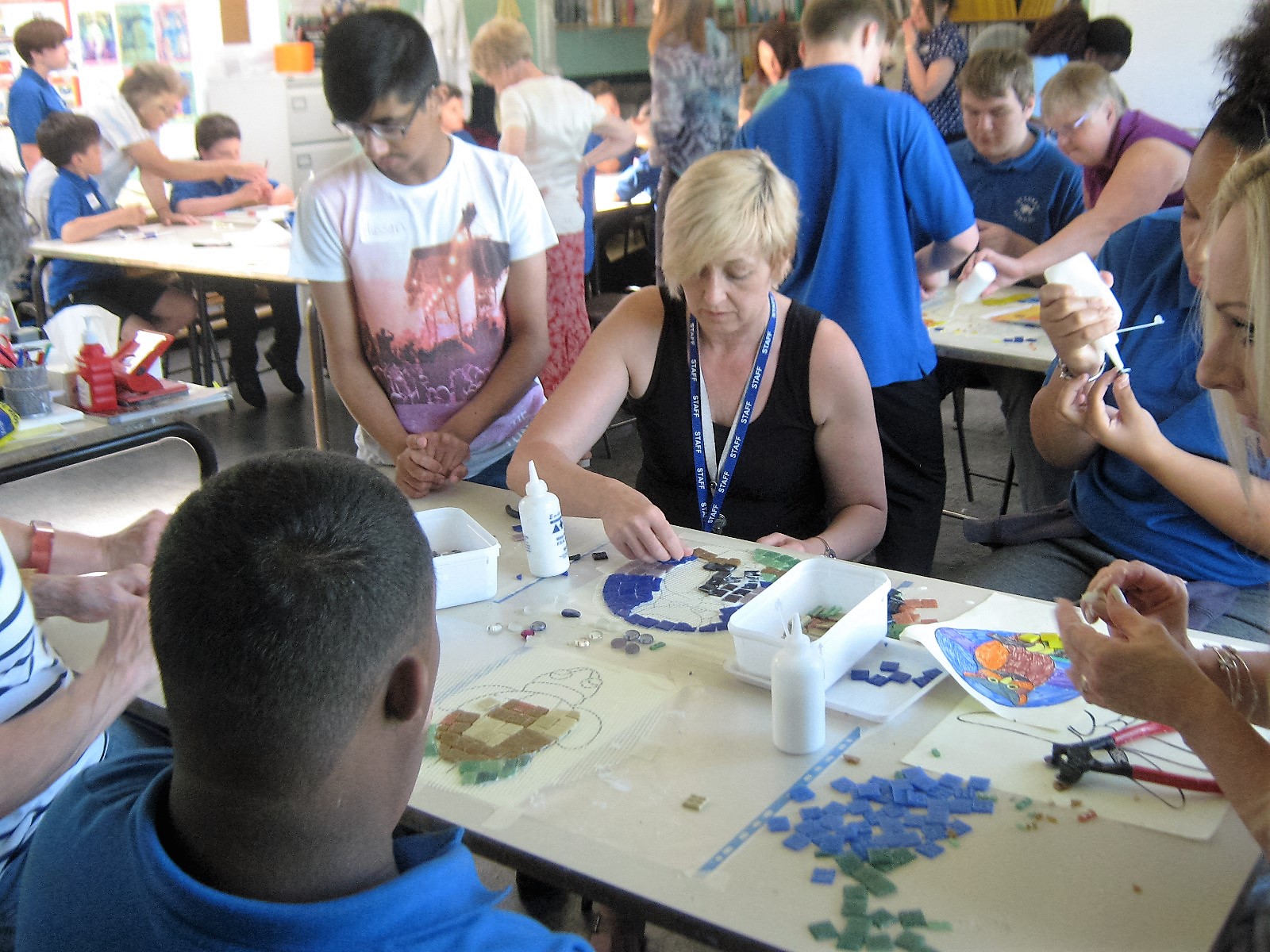 We have had a long and very fruitful contact with St. Luke's at Redbourn, which is a school for pupils with complex educational needs. In the past, we have been able to fund artists, both in metal work and in stone to help create animal sculptures on the theme of 'Round the World'. St. Luke's now has a two-year plan to enrich their school environment with mosaics. Last year we were able to fund a day's tuition workshop for two teachers and equipment and materials to start the project. The committee was lucky enough to be invited to a Mosaic Day last summer and here are some pictures of the fun we had. Sharp cutters and jagged edges to tesserae mean that you need a lot of adult hands (to get nipped).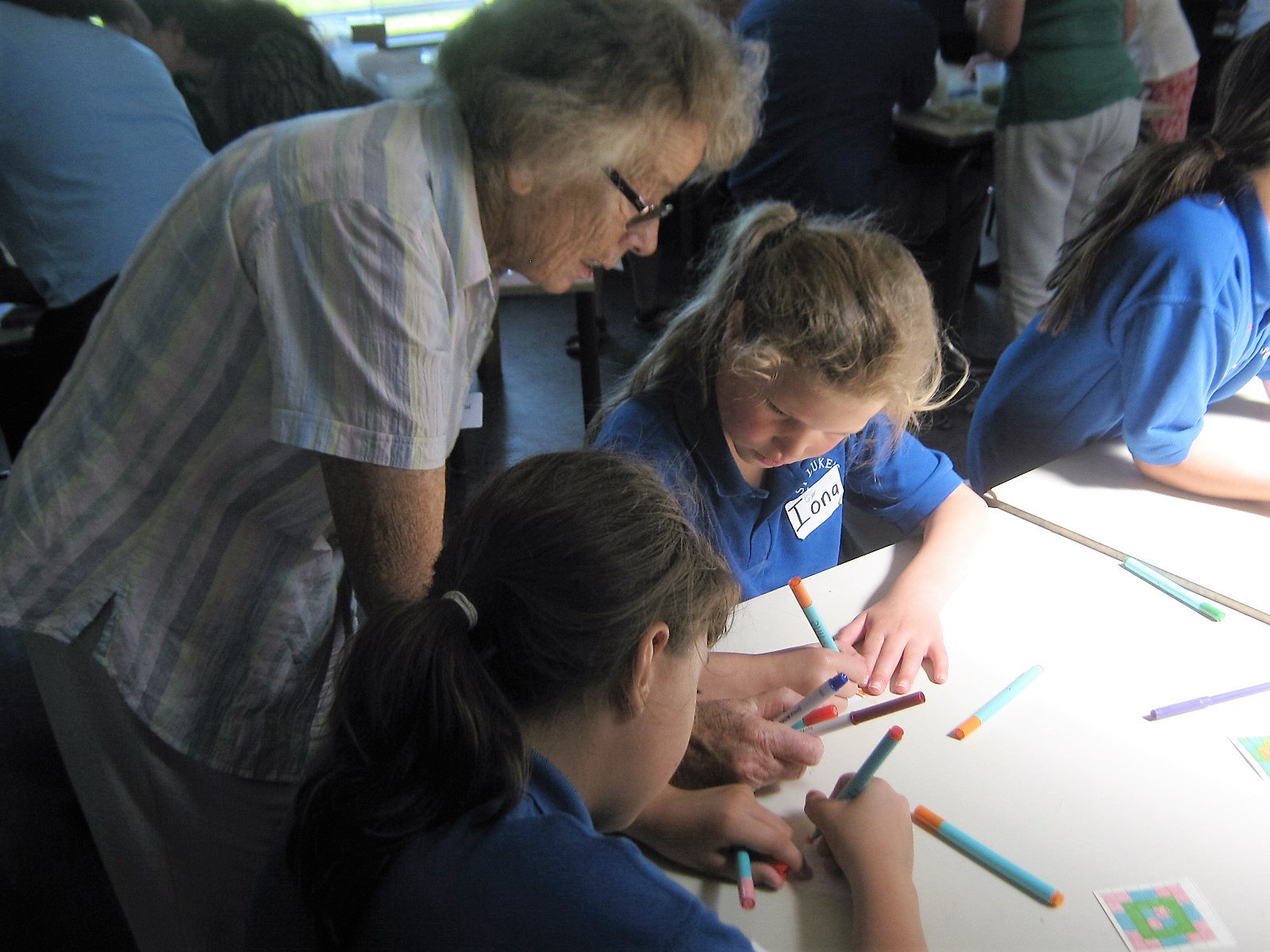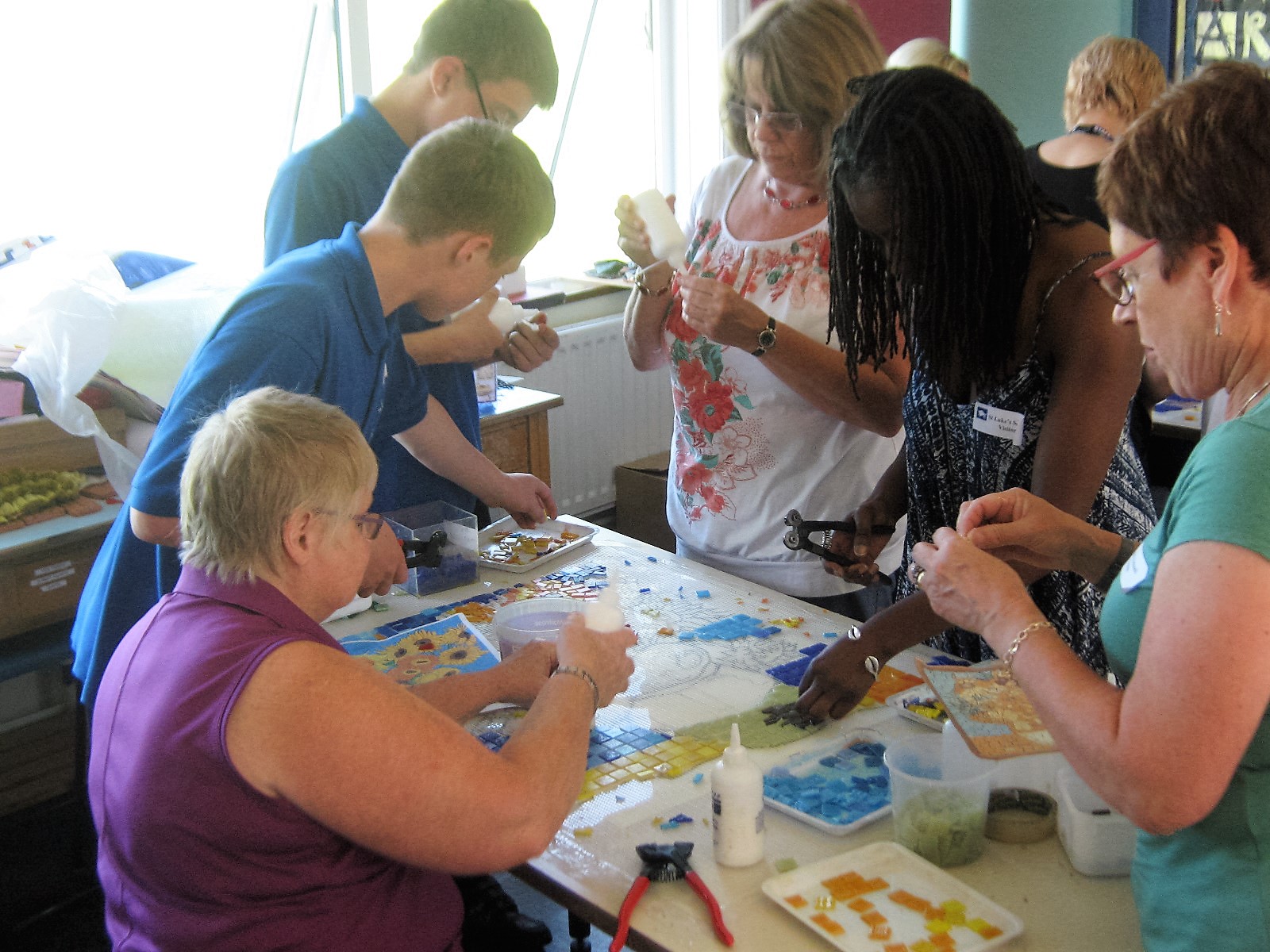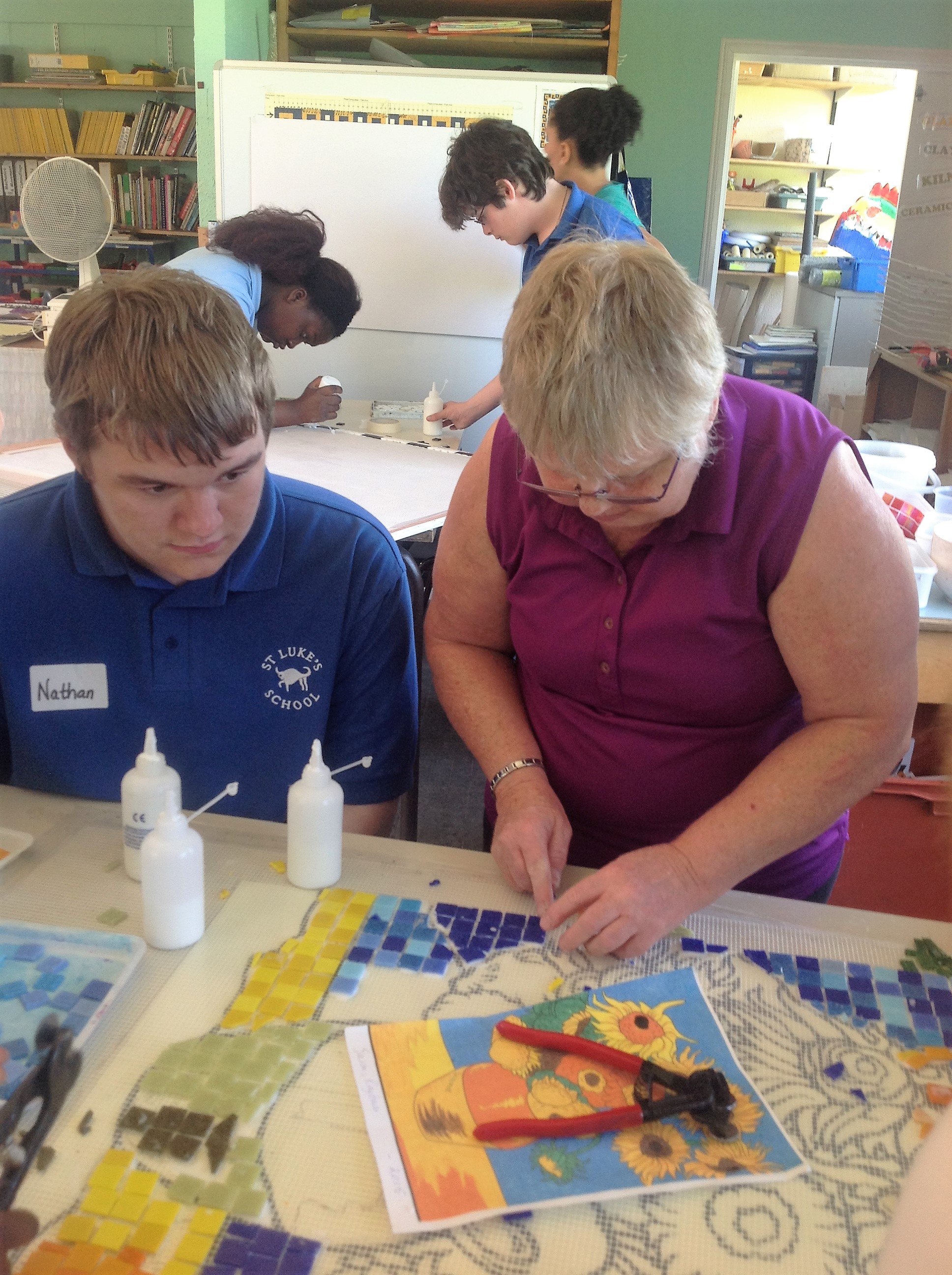 The art teacher plans to make stepping stones for the gardens; wall panels and a special commemorative plaque for a loved teacher who is no longer with the school. As a two-year project, we intend to fund its completion, and hopefully get invited to the next Mosaic Day.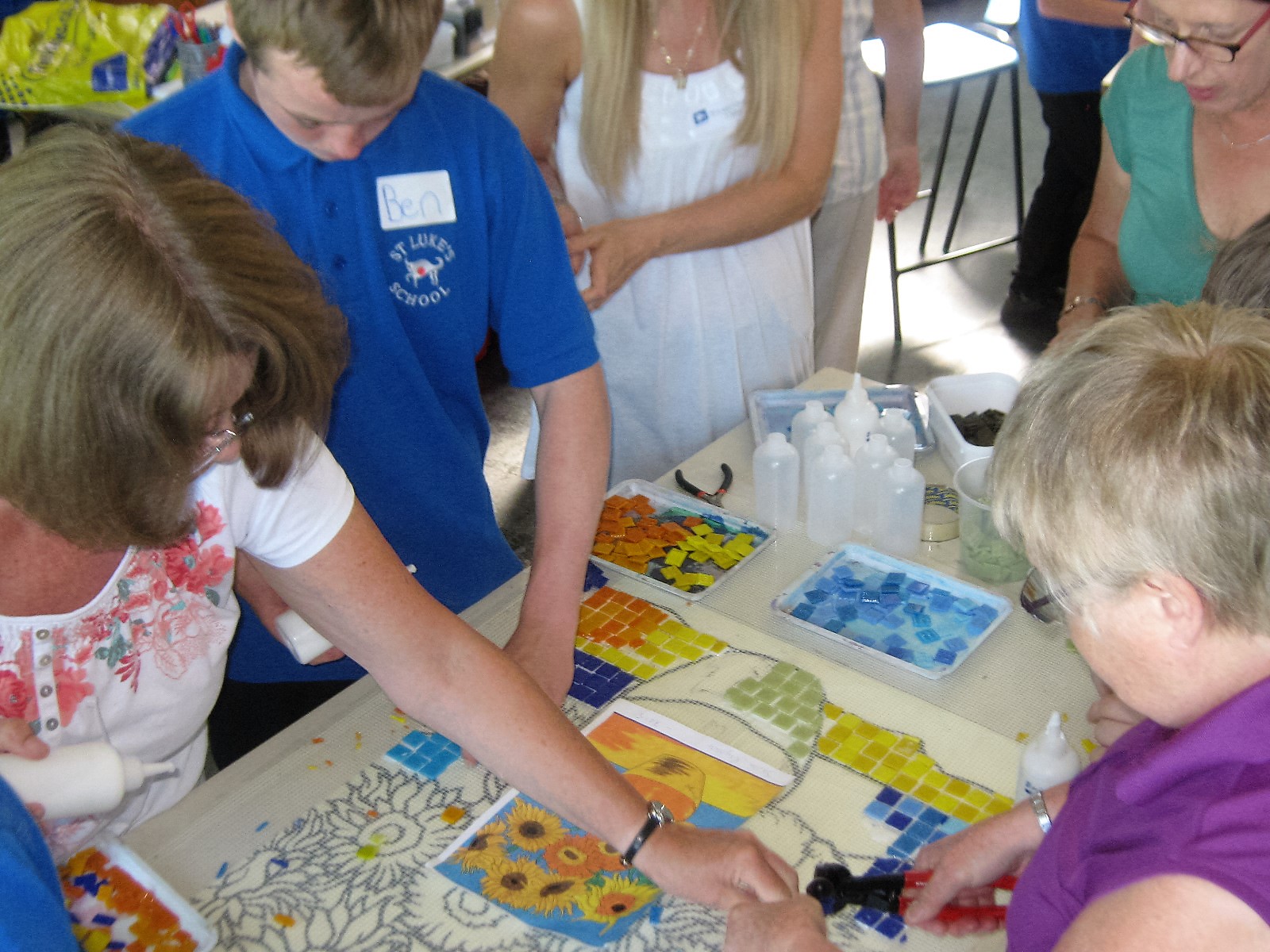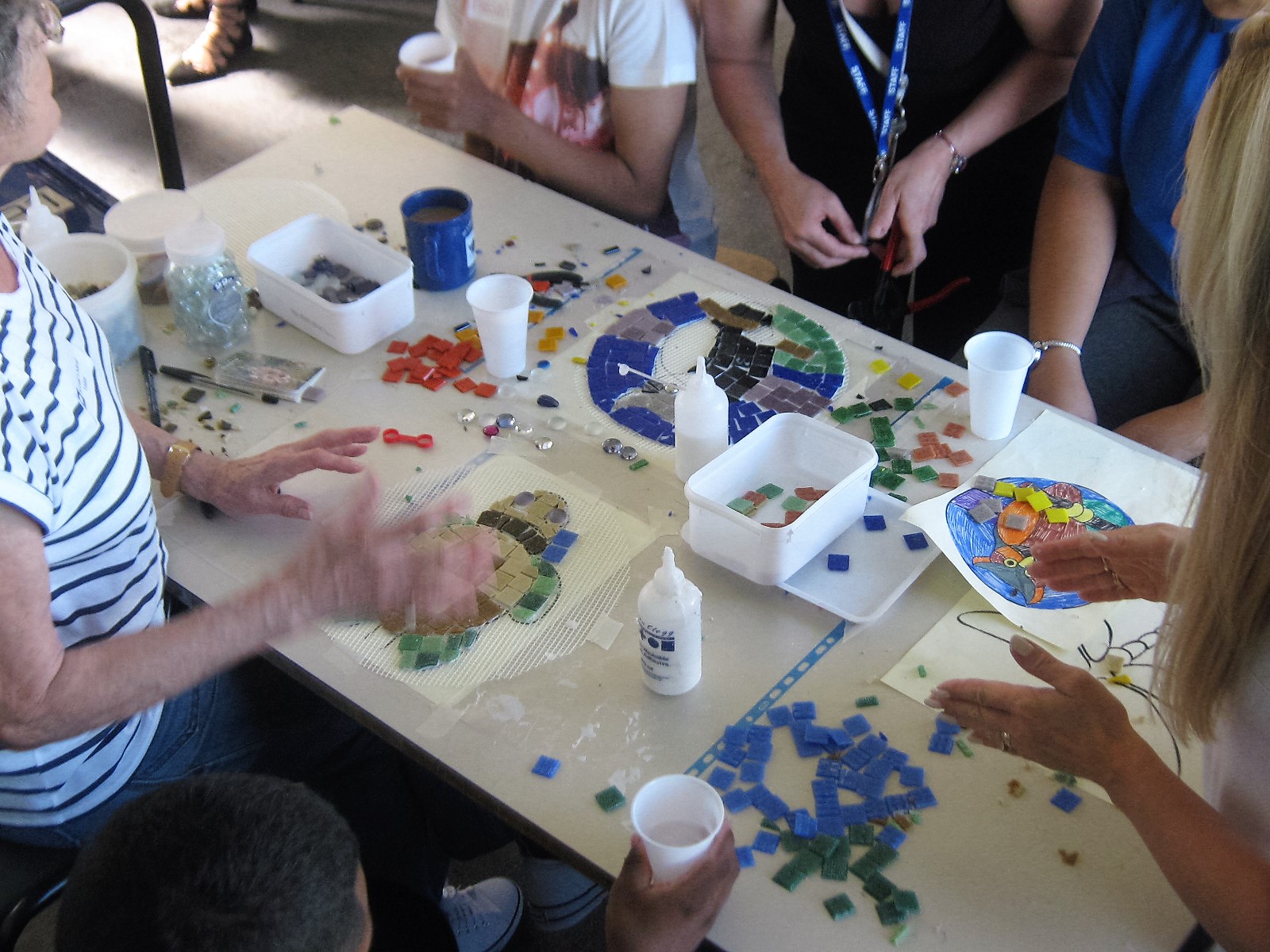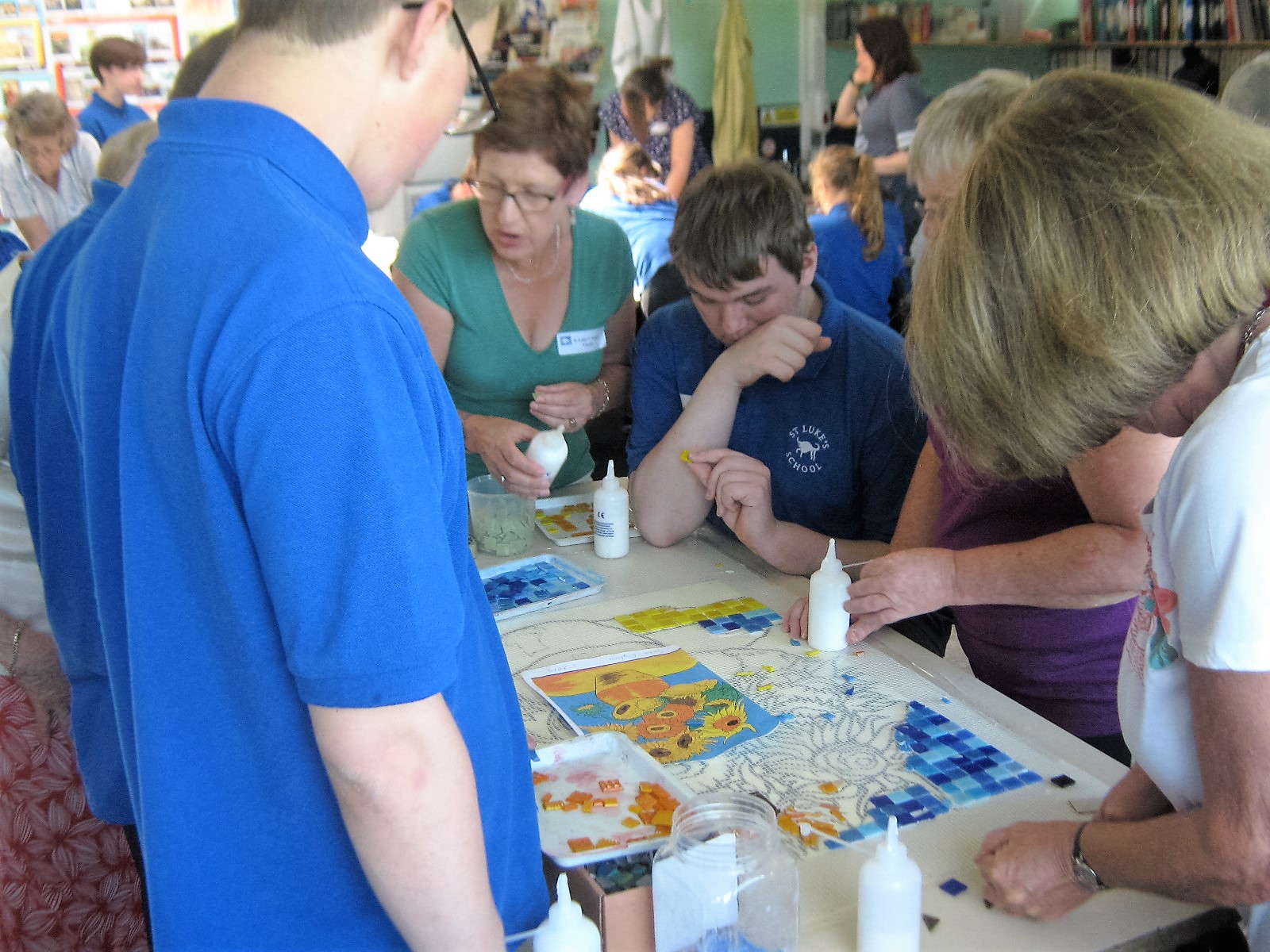 Although St.Luke's has had to defer the second phase of their extensive mosaic project, they were able to bring some recent examples to our AGM of their ongoing interest and work in this medium.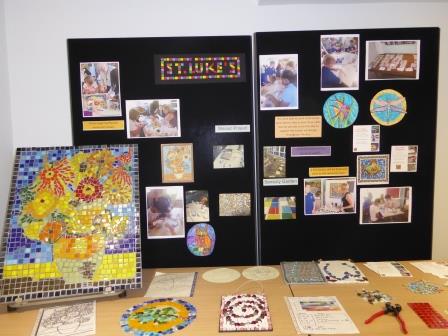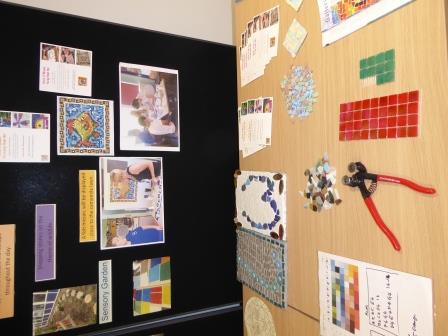 This is just a tiny example of the art work from the upper school that St. George's displayed at our AGM.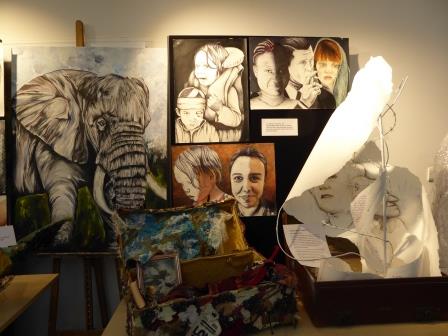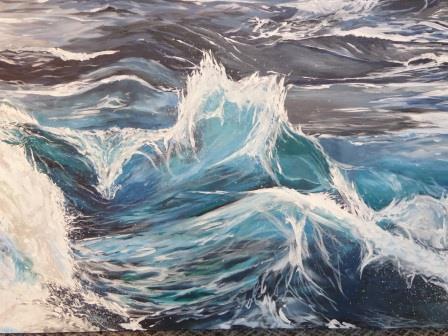 At the end of term the Committee was invited to the exhibition of the 6th form exam work, and we were very impressed with the breadth as well as the quality of the work. These pictures again show only a fraction of the art department's output.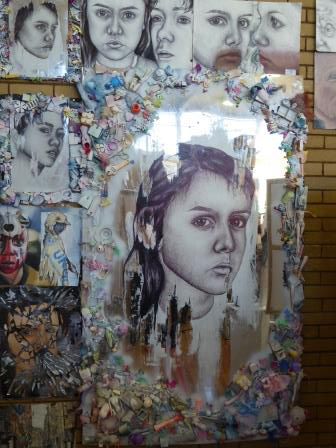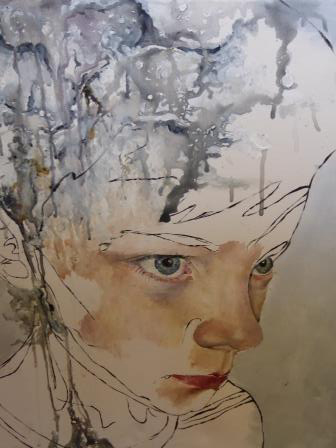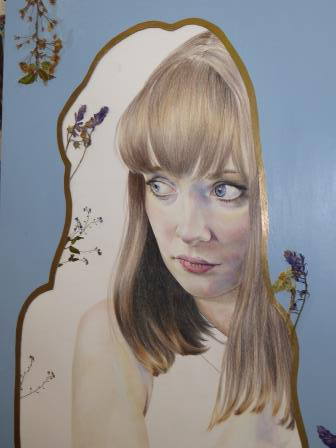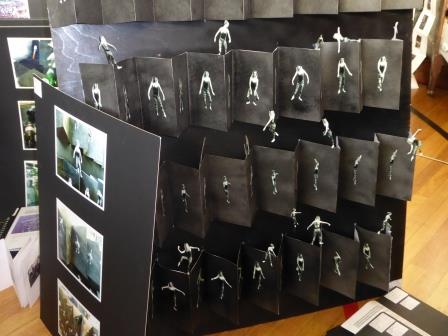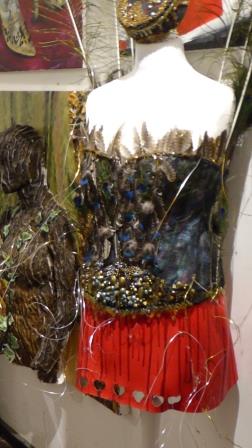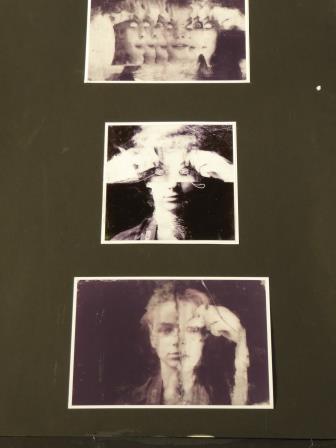 As we had funded print making equipment for Sir John Lawes last year and again this, the school had brought along not only examples of excellent observational drawing but its translation into relief printing as well.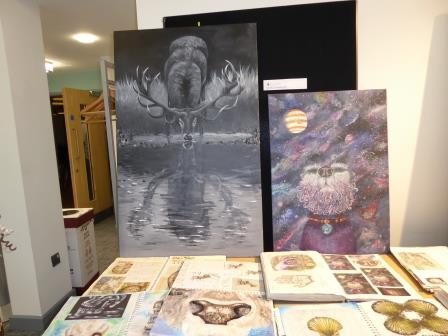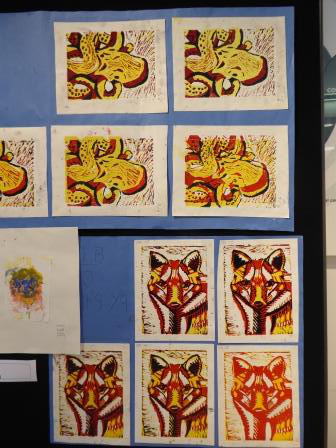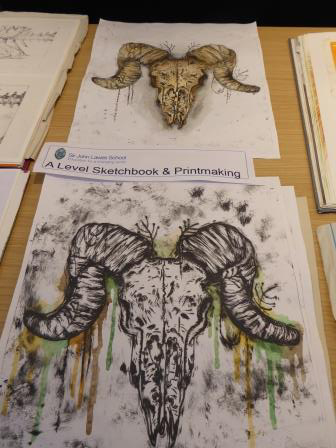 Roundwood Park School brought fine examples of drawings from nature and their translation into textiles and fashion.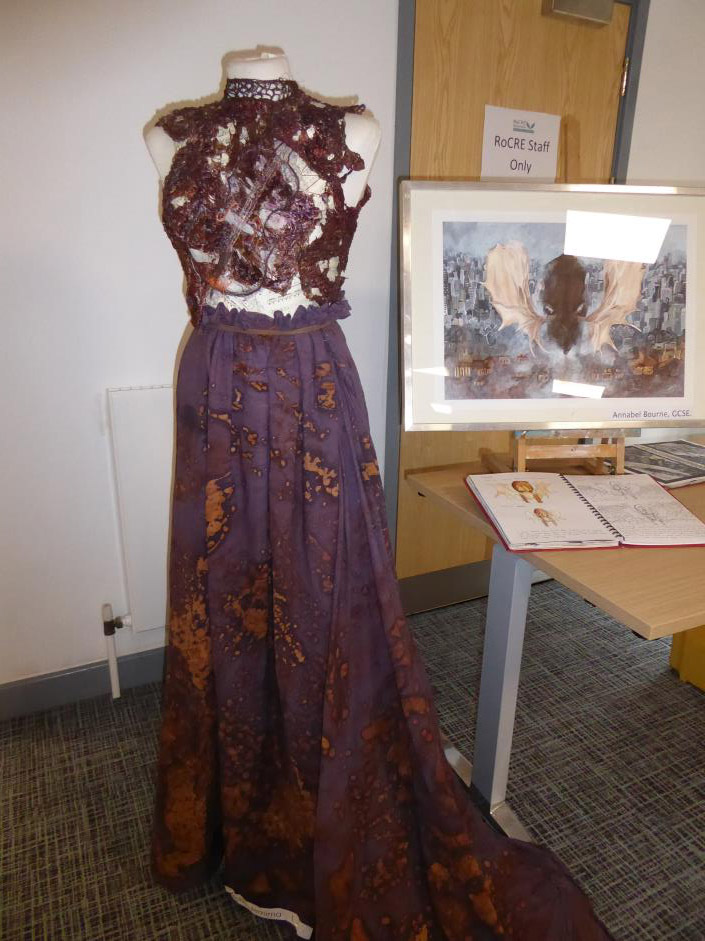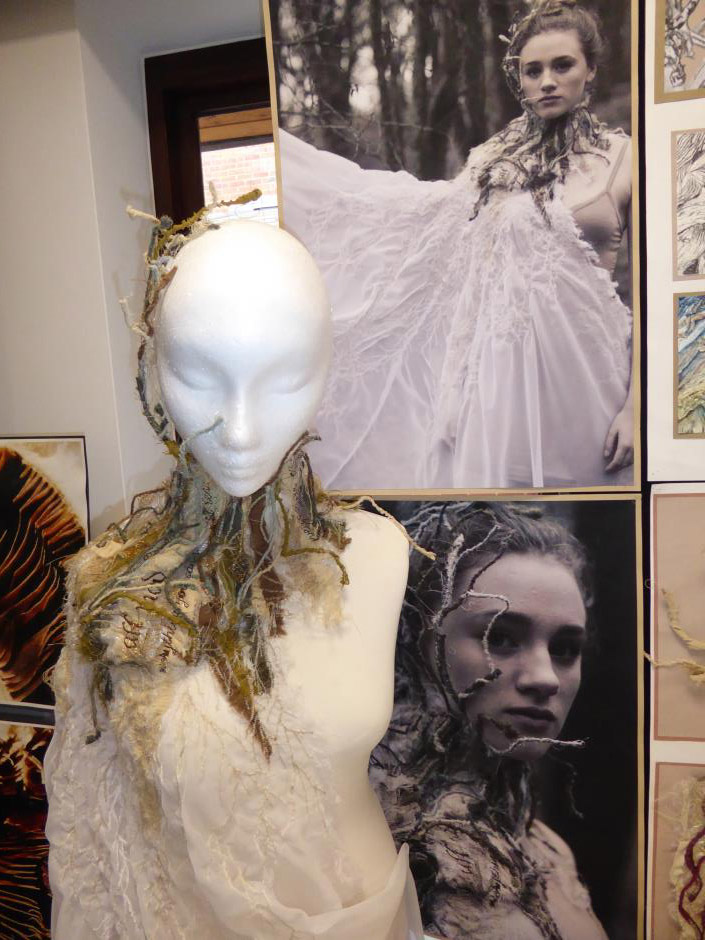 The 6th forms of all the three secondary schools showed their understanding and value of fine observation and drawing, which was then developed into unique pieces of art in a wide variety of media.
Christine Grant
Young Arts Coordinator
2017